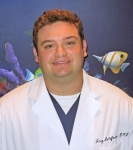 Dr. Greg Goldfaden is no stranger to the world of Endodontics.  He has been a practicing partner with Dr. Lane for over 11 years and is now the owner of Aventura Endodontic Group, LLC. His father is a prominent Endodontist in the Gainesville, Florida area. He took Greg under his tutelage when he was a young high school student. It was during this period that Greg discovered a passion for Endodontics. He made the decision to follow in his fathers' footsteps.
Dr. Goldfaden graduated from Emory University, and the University of Florida College of Dentistry. He received his Certificate in Advanced Studies in Endodontics from Boston University School of Dental Medicine. While in Boston, Dr. Goldfaden provided Endodontic care to patients at the VA Medical Center and also donated his time and services to indigent dental clinics in the Boston area. He also taught pre-clinical Endodontics and was an instructor in the undergraduate dental clinic.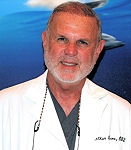 Dr. Arthur J. Lane has been practicing Endodontics for over 35 years. He received his specialty training at the University of Pennsylvania, under the "Father of Endodontics," Dr. Louis Grossman. While in Philadelphia, he had the honor and privilege to be selected to practice in Dr. Grossman's office.
Dr. Lane served a rotating internship in the Navy, where he gained a wealth of practice experience in all integrated aspects of Dentistry. Dr. Lane has taught Endodontics at the Dade County Dental Research Clinic in Miami, Florida and Mount Sinai Hospital Dental Clinic in Miami Beach. For the past several years, he has been an Adjunct Professor of Graduate Endodontics at Nova Southeastern College of Dental Medicine.
Dr. Lane has published numerous articles and lectures on the various aspects of Endodontics and Laser Dentistry. In 2006, he received his Mastership Certification from the World Clinical Laser Institute.